Get your message to the right place at the right time - every time!
SPC Group provides an end-to-end service for all audio visual projects. We have the experience and skill set to support your projects from the initial concept through to project completion and handover and provide warranty support, maintenance and service to your specific requirements.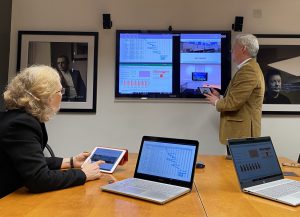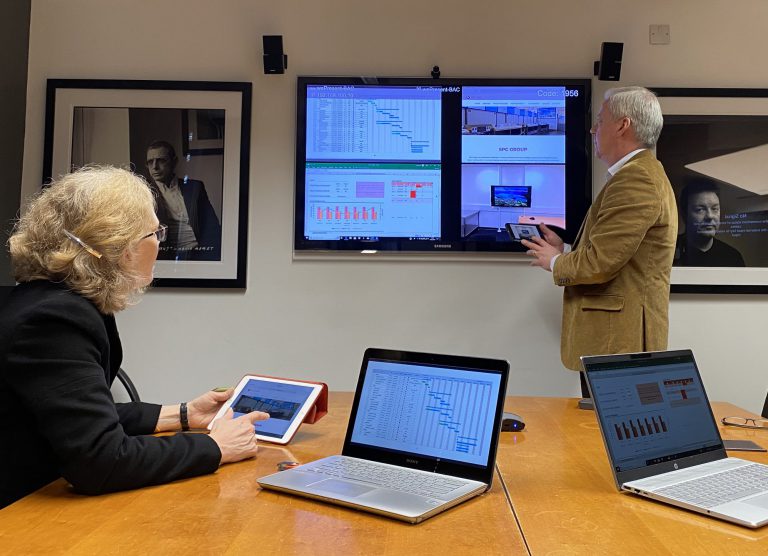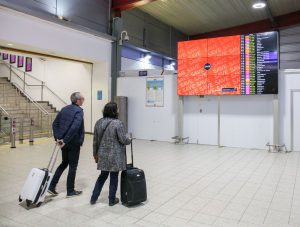 SPC Group will work alongside you from the outset of your project in order to understand your vision and the aspects of your business which may have a bearing on the project.  This approach helps us plot realistic time frames and stage outcomes so that we share an understanding of how the project will progress, ensuring it runs smoothly.
By taking time to consult we gain a better understanding of each other and, for SPC Group, we are able to consider the prospect holistically and put forward proposals, options and alternatives for consideration. Early involvement with stakeholders, typically IT, HSE and finance departments, helps to gain insight into what is acceptable, so we can specify solutions and practices that will work for all of us.  Being proactive in relationship building is one of SPC Group's strengths, it's invaluable to help us build trust when working across departments.
SPC Group will appraise the technical aspects of your project to ensure the proposed solution matches your requirements and is compatible with existing technology whilst meeting budget and timeframe specifications. Our site survey forms part of the design process, it is important to see the physical environment for the project, discuss current and future usage as well as assessing feasibility of using existing equipment in the new project.
We are mindful of emerging trends and future technology, providing advice for future proofing AV systems where possible. We keep up-to-date with technology by regularly attending AV trade shows and consulting with manufacturers and specialist distribution. SPC Group is not affiliated to any particular manufacturer or service provider, our recommendations are based on our experience.
As experienced and qualified project managers, either working around other contractors or on our own, we are efficient at delivering projects as specified. We are used to working on complex projects involving other trades, understanding the need to be on time and well prepared in order to keep the project moving forward as planned.
Working together at the planning stage to understand the particulars of the project and the businesses involved in its implementation is the key to success. SPC Group are proactive in building relationships with stakeholders and maintaining focus on the successful completion of the project to the satisfaction of our customer.
We have the installation experience for all types of av systems – whether a simple projector and screen, complex operations room, general meeting rooms, displays for information and advertising in public spaces. SPC Group has a Public Liability insurance of £20million and produces full Risk Assessments and Method Statements (RAMS) for projects prior to commencing the installation.
Staff are trained to a high level of competence with membership of Avixa encouraged. Product training courses are attended at relevant manufacturers to ensure that we are always up to date with the latest technology and trends.
We are very conscious of any waste produced from our projects. We remove waste from site and recycle wherever possible, working closely with our local waste facility. All electrical goods that need disposing of are dealt with in accordance with the latest WEEE rules and regulations.
On completion SPC Group provide a professional handover of the project.  We'll confirm the equipment we have supplied and installed, demonstrate that it is in good working order and show how to use the basic feaatures.  Training of key personnel can also be provided along with written instructions if necessary.
The handover is an important part of the project for all involved.  For our customer it provides the occasion to confirm that their project has delivered the desired outcomes, everything is in good order and the usage of the system is understood and documented if needs be.  For SPC Group it is the opportunity to affirm our status as the preferred av supplier and integrator for our customer.
We work with top brands who provide a good manufacturer's warranty, most technical support issues are resolved quickly and successfully over the phone or by email.  Maintenance contracts with agreed call-out times and preventative maintenance visits, including cleaning of equipment, are available on request.  For contract customers a 24 hour support line is available.